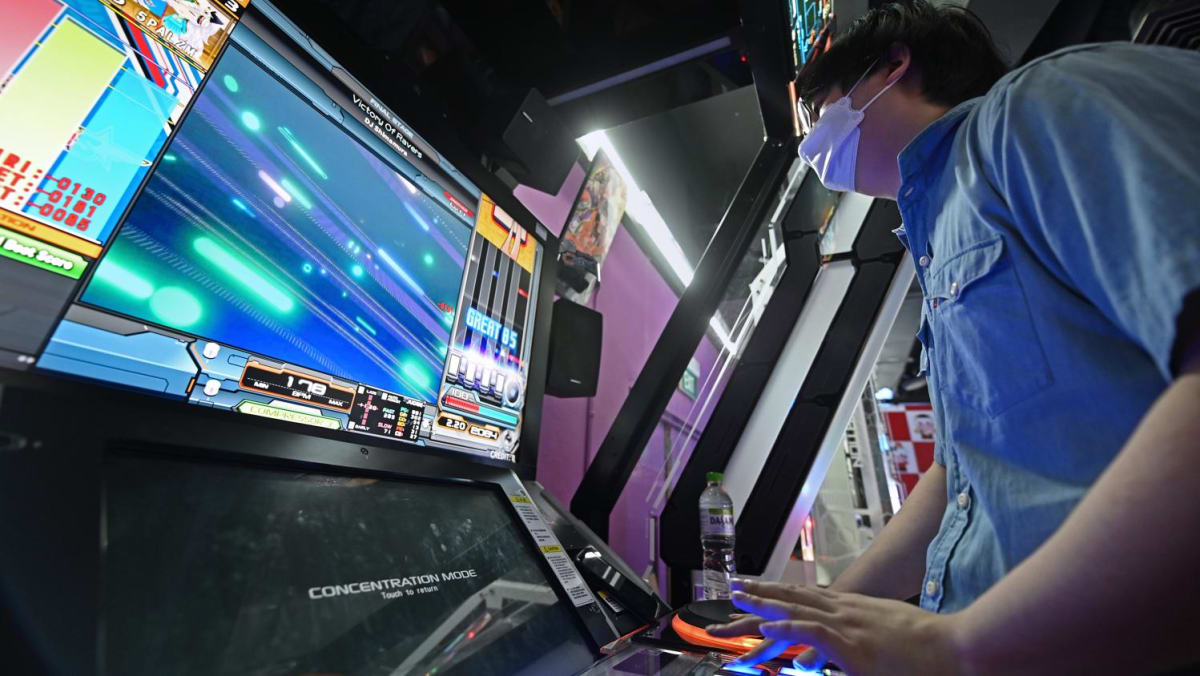 IN FOCUS: Going from Street Fighter II battles to winning toy tickets – how arcades upped their game to stay relevant
"The ball is really light, so it's not difficult for them to throw and they score their points easily, so it's for them to have fun." he said.
With a focus on improving its content, Cow Play Cow Moo has embarked on developing its own arcade games, Wee said.
One of its arcades in Suntec City is home to Dragon Orb, which launched last month. The game, which took a year to conceptualize, requires players to use a claw to pick up "orbs" or colored balls and drop them into holes.
"The concept is primarily a skill-based tiered earning bonus. The better your skills, the more chances you have of winning the game and when you hit the bonus jackpot, the tickets fly off the top," he said.
Theatrics seem to play a big role in arcades, where claw machines light up to let everyone know that someone has successfully picked an item.
The strategies employed by the two arcade operators could pay off, as despite COVID-19 restrictions limiting the number of players on their premises, both had or have plans to expand.
Timezone has added two outlets to its stable and now has 14 in total, while Cow Play Cow Moo will open two more outlets to have nine in total.
HOW CAN ARCADES SURVIVE TIME?
If their growth is any indication, arches are here to stay.
Some games are hard to do justice outside of an arcade, such as driving simulation games and shooters, Walton said.
"You have the whole setup (at the arcade) that's not necessarily a setup you would have at home," he said.
He noted that arcades have changed over time, with fewer "mainstream" games such as PacMan.
"You're much more likely to see a football game where you physically kick a ball to control the player than to see something that's operated by a joystick," he said.
Mr Walton said 'it's all about location, location, location', borrowing a real estate maxim.
Good places include being next to cinemas to catch people in their free time before or after a movie and near stores that sell Lego for example, he said.
It's also essential to keep experiences up to date and stay current with technologies such as augmented reality, he said.
"More and more the way things are going is that games are going to become more and more immersive, 4D type games, which is an investment," he said.
"When you think about what you're offering that they can't get at home, that VR-type stuff will be the way it's going to be."