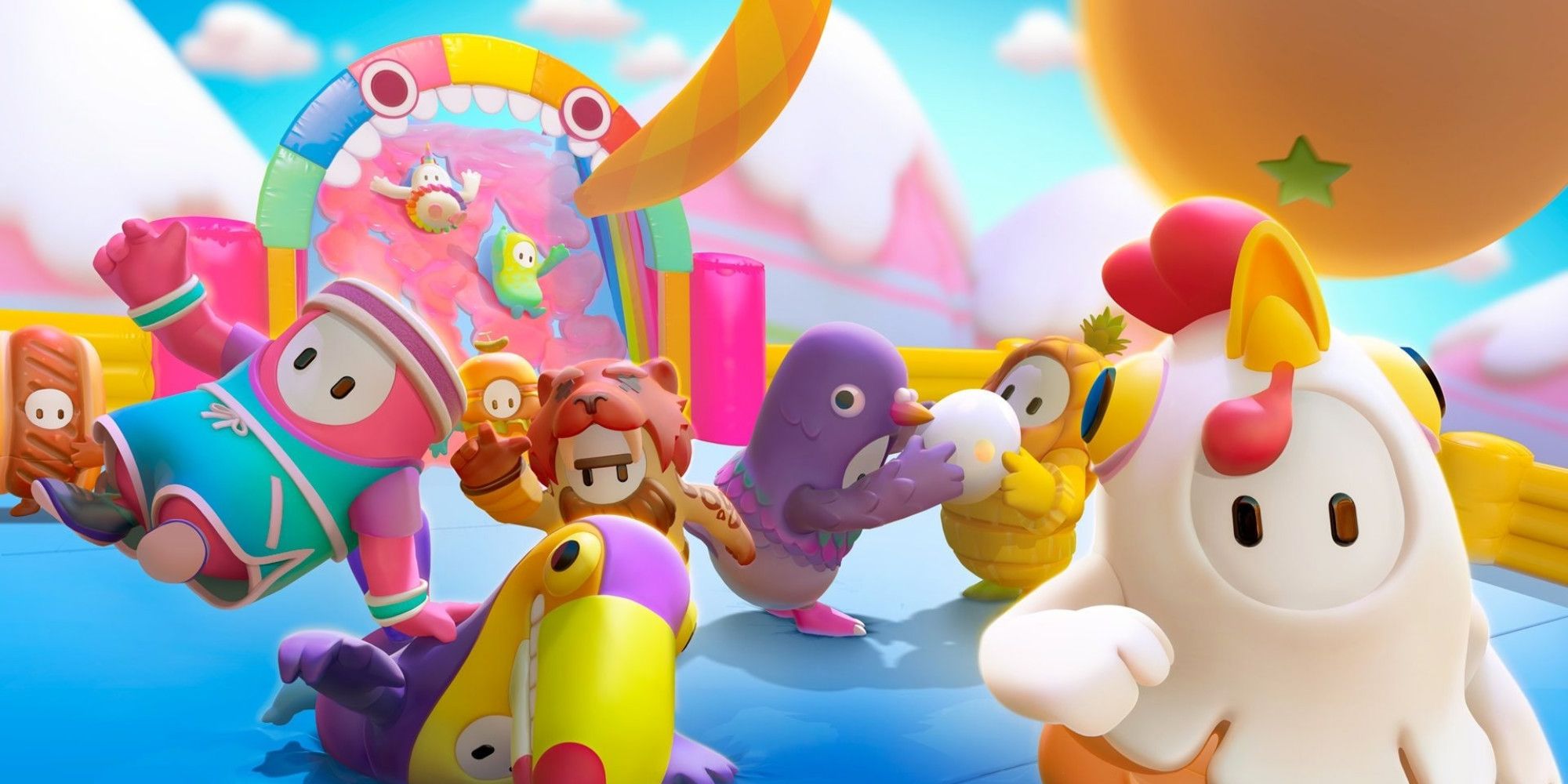 Fall Guys Leaker reveals Halo skins could be on the way
A Fall Guys leaker spotted several Halo costumes in the game code, implying that crossover skins will be released soon.
This leak is courtesy of FgPancake, which regularly leaks Fall Guys content from in-game code. Most recently, FgPancake was one of the first Fall Guys leakers to experience the Super Monkey Ball AiAi crossover skin rendering..
Related: Fall Guys Devs Would Love To Make A Squid Game Crossover
Now, according to FgPancake, it looks like Halo skins may be coming to Fall Guys in the near future, as costume references to Master Chief, Chieftain, and Grunt are currently in the game's files. FgPancake said, "Halo will be coming to Fall Guys! Costume_event_falcon_01: Master Chief, costume_event_falcon_02: Chieftain, costume_event_falcon_03: Grunt. It will probably be with the Xbox version."
It appears that no images of the costume pieces are currently in the game's files, so it's possible that the crossover is still quite early in the making. This is also not a direct confirmation that the Halo skins will arrive in Fall Guys, as it could be code scraps left in the game. However, it would make a lot of sense for Fall Guys to add Halo content.
As it stands, Fall Guys still hasn't launched on Nintendo Switch or Xbox, so it would make sense for the port of these consoles to come with special collaborative skins. It would also make sense for the Xbox version of the game to ship with Halo skins, as Infinite will likely be around the corner when Fall Guys hits other consoles. Chieftain's costume also appears to directly reference Halo Infinite's enemy Brute Chieftain.
Given that Fall Guys is currently only available on PlayStation and PC consoles, it's unclear whether these skins will be unlockable on different consoles like in Fortnite, or whether specific consoles will get their own exclusive costumes. With Horizon Forbidden West's Aloy teased in a recent PlayStation commercial, it seems likely that the skins will be console-exclusive.
Next: Master Chief Would Have Been Perfect For Smash Ultimate
Someone turned the Squid game into a PS1 game
Squid Game has now been recreated in Roblox, Fortnite and also on PS1. Well, sort of.
Read more
About the Author