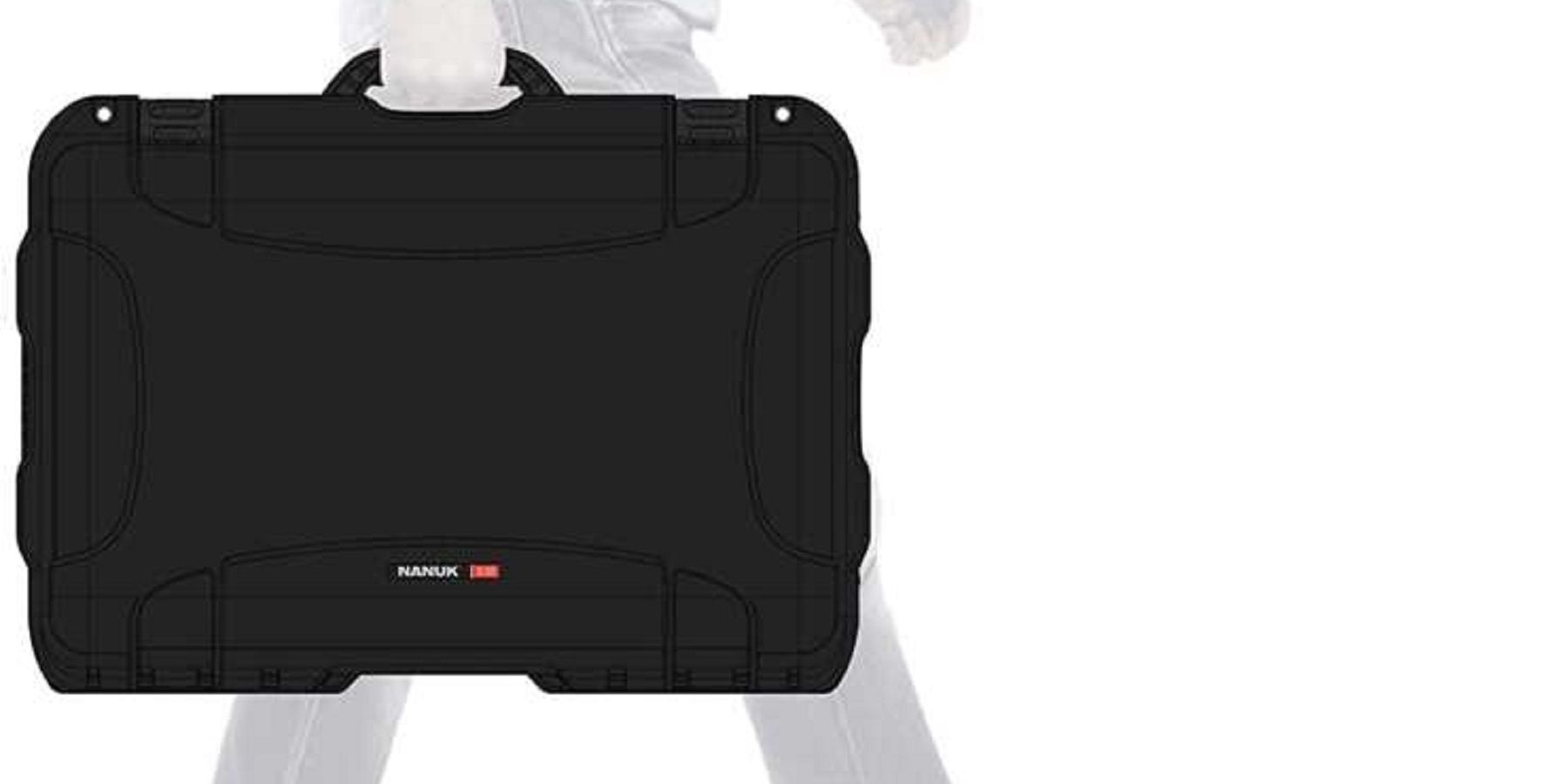 Expensive Xbox Series S carrying case costs more than the actual console
Company Creates Incredibly Expensive Carrying Case For Xbox Series S | X which costs more than the Xbox Series S console.
Video game consoles can be very expensive, especially the current generation of consoles, but sometimes the real cost comes in the form of high-end peripherals. fans of the Xbox series S|X may have reason to pick up all sorts of accessories to go along with their console, including a protective case for travel. However, the insanely expensive Nanuk 938 waterproof hard case might be a bit of an overkill unless one plans to take their Xbox Series S|X console scuba diving or on a plane.
Apparently, the Nanuk 938 Waterproof Hard Case was created for Xbox fans who want to take their beloved consoles into potentially dangerous environments – or who want to make sure their Xbox Series S|X will survive any situation. Through this lens, it could be ideal for Xbox collectors. However, there's no denying that this carrying case costs more than the actual Xbox Series S unit, although the Xbox Series X is still more expensive.
RELATED: Doom Eternal Fan Creates Beautiful 3D Case
The Nanuk 938 Waterproof Hard Case costs $377 and offers a variety of awesome features that might catch the attention of dedicated console fans. For example, the entire case is rated IP67, meaning it's waterproof, dustproof, and shockproof. It's not the first time a unique case has been designed for console fans, but it might be one of the toughest. It even looks a bit like the kind of crate used to carry explosives, although its contents should be much less volatile.
It also features an "automatic purge valve" that will equalize pressure during air travel, which could reduce the chance that an Xbox Series S | X is affected by turbulence. However, the console is already unlikely to shift during transport, as everything inside the case is held in place with a custom foam insert. A custom or themed Xbox console would fit nicely in a cutout suitable for an Xbox Series S or Xbox Series X console. The case also has cutouts for two controllers, four extra batteries, a headset, and all necessary power cables.
There's also a slot in the Nanuk 938 Waterproof Hard Case for a few games to sit in while traveling and enjoy the same level of protection. It seems that Nanuk has created one of the world's best protective cases for consoles. However, gamers could probably buy six Xbox titles for the price of this carrying case, so this degree of protection for one Xbox series S|X may not be worth the cost.
MORE: Xbox Game Pass Game Besiege Explained
Source: GameSpot
Elder Scrolls Online Reveals High Isle DLC With Incredible Cinematic Trailer
Elder Scrolls Online reveals the High Isle DLC with an action-packed cutscene showing "the heritage of the Britons".
Read more
About the Author