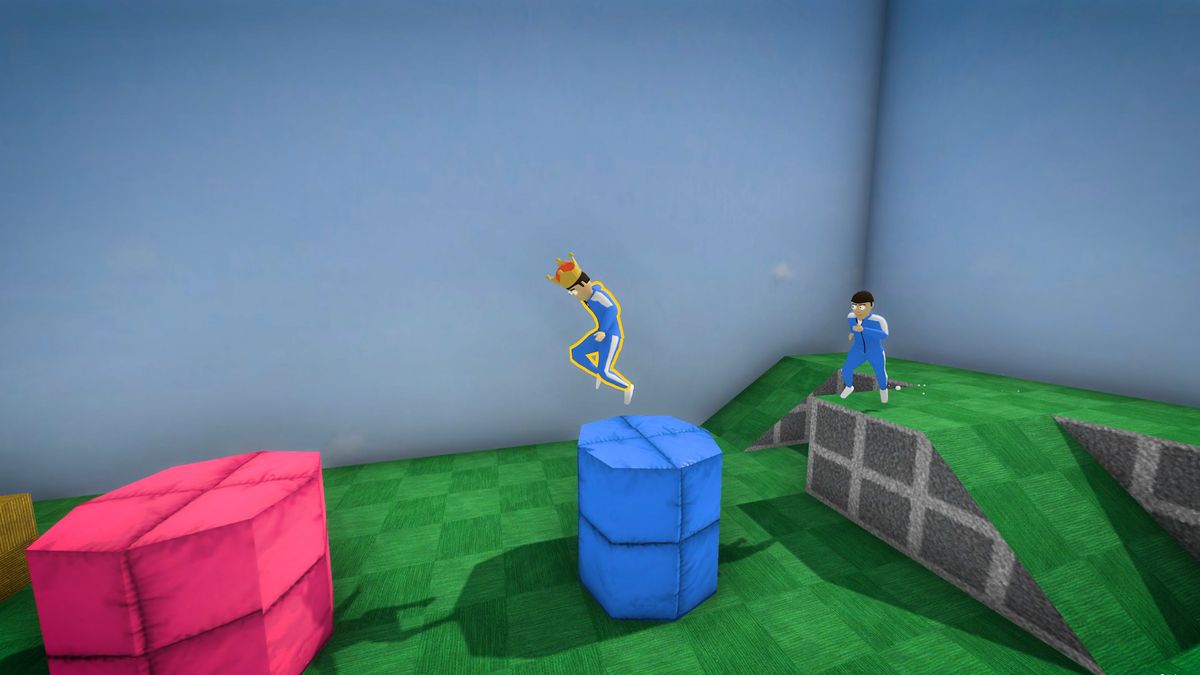 Crab Game on Steam is based on Squid Game, although the developer won't say so
Crab Game is a new multiplayer game on Steam where you play games for kids until there is only one winner left to claim a big cash prize.
Seems familiar? Well, it must be a big coincidence then, as developer Dani insists that Crab Game is not a video game adaptation of the popular Netflix series Squid Game. And how could it be? Crabs are nothing like squid, and one can only assume that the games they play are totally different as well.
"Certainly not based on Korean pop culture streaming TV shows, as that would get me in legal trouble, so we definitely don't," read the Crab Game Steam page.
Kidding aside, it's a shame Dani couldn't name this Squid Game: The Game or something like that, because it looks really fun! Not that it would be more fun if it was officially based on Squid Game, but it would definitely benefit from name recognition. Netflix recently announced that Squid Game has become its biggest launch series of all time, and a good-quality video game adaptation that launches in a timely manner would likely be a big hit.
Of course, Netflix itself has suggested that it could work on its own Squid Game, telling THR in a recent interview that it "looks at several different areas – games, consumer products and the like" in terms of concerns franchise expansion.
For now, Crab Game allows up to 50 players to compete on 28 maps and 9 game modes. Its Steam reviews are "very positive" and the game is completely free. On a related note, you can play some Squid Game levels yourself thanks to a bunch of modders using the Core game builder.
Once you are done with Squid Game, here are the best Netflix shows for October 2021.