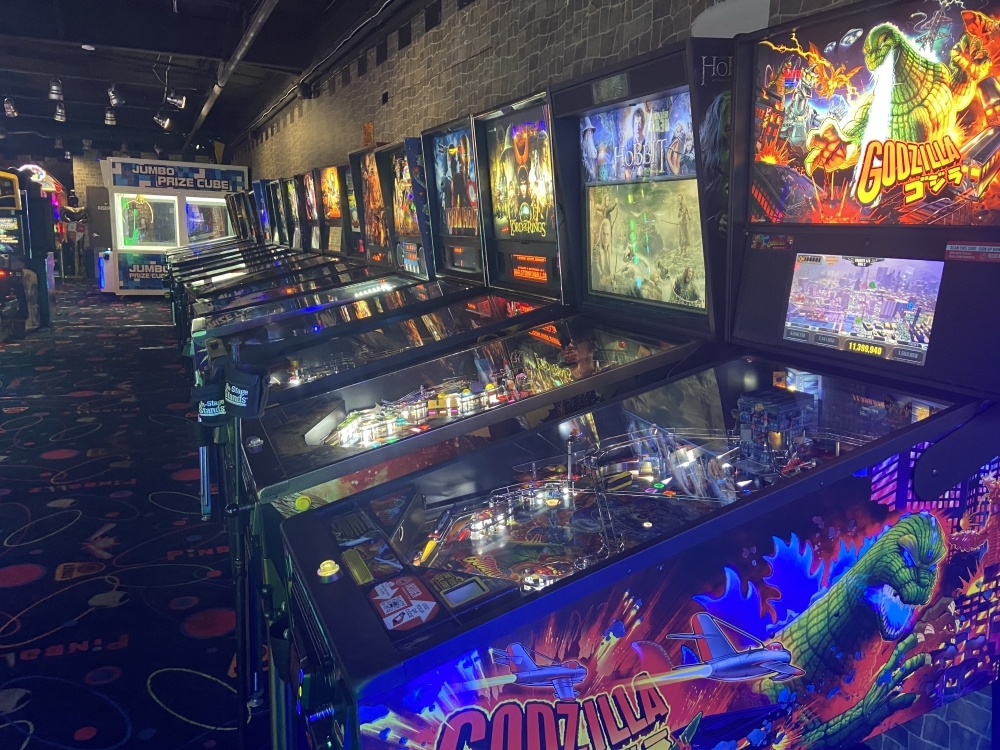 Classic video games and arcades fill Pinballz Kingdom in Buda
Darren and Mikki Spohn opened the first Pinballz location in Austin in 2010 with the idea of ​​having a family fun place for people.
Pinballz offers a variety of classic arcade games as well as new arcade and video games.
Darren said he and his wife Mikki opened the first site to bring people together to experience classic and modern arcade games.
"We really felt that Austin in general needed more family entertainment," Darren said. "So our goal was to bring you back to the classics as well as the new games, so families could come and play together."
After opening the first location in Austin, Darren and Mikki decided they wanted to do something bigger with the Pinballz idea.
"We decided we wanted to give something bigger, you know, kind of what our original position was, which was something that had both interior and exterior components," Darren said.
Pinballz offers games like Pac-Man, pinball machines, and other classic arcade games like Tron. Some of the newer games customers can play include Dance Dance Revolution and a Halo arcade game based on the franchise's video game. Pinballz customers can win games and collect tickets to redeem for prizes.
Pinballz Kingdom in Buda also has a full bar and scratch kitchen with cooked-to-order food. The location in Buda has an outdoor beer garden and can host music events as well as conferences.
Darren said one of the biggest things about Pinballz Kingdom is that it's a place for families.
"I think the most important thing is that we have a bit of something for everyone. I think the main thing at Pinballz Kingdom is that we have indoor and outdoor game attractions," Darren said. "We have good food; we have good drinks. It really is a great place to bring the family.
Kingdom of Pinballz
15201 S. I-35, Buda 512-523-4080 • www.pinballz.com
Opening hours: Sun.-Thurs. 10am-midnight, Fri.-Sat. 10am-2am