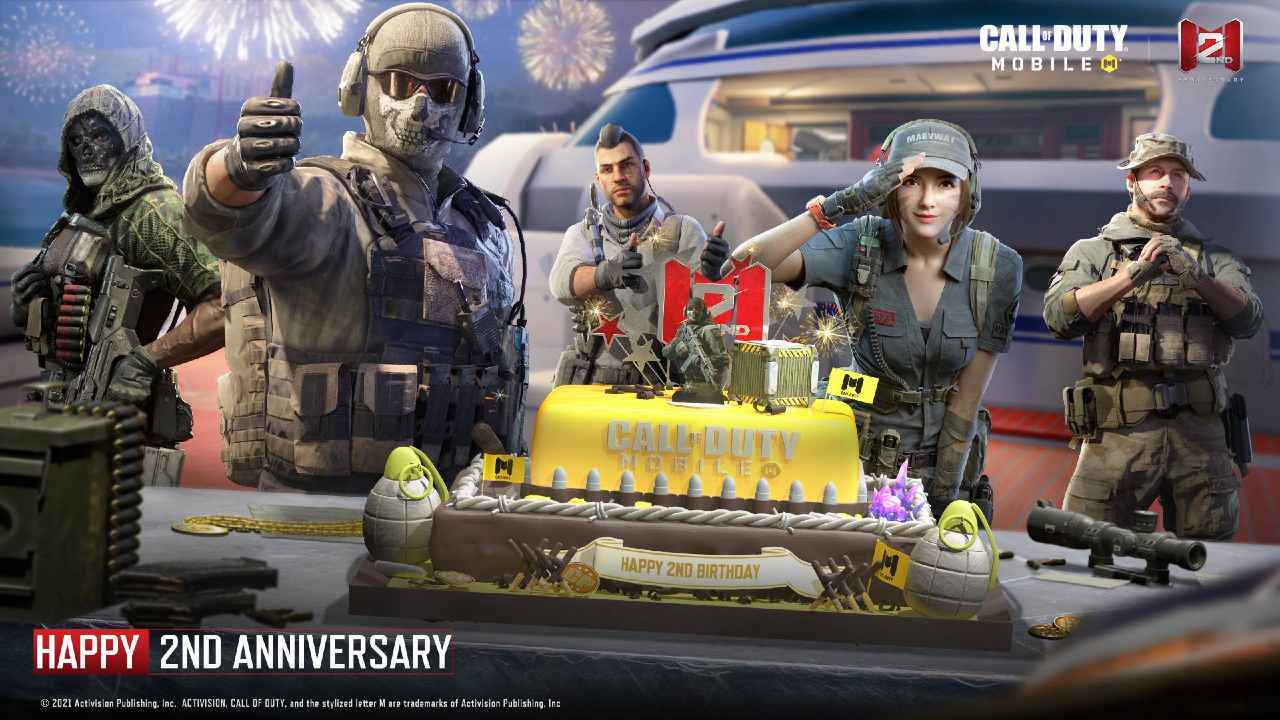 Call of Duty: Mobile Season 8 Update – New Blackout Map for Battle Royale, New Weapons and More
The new season of Call of Duty: Mobile is now rolling out. As always, the new update brings a bunch of new additions and changes. However, things are slightly more exciting this time around as this month also marks the second anniversary of Call of Duty: Mobile. This means that players can look forward to a number of new in-game activities and rewards. As such, the new season is simply called Season 8, 2nd Anniversary.
Call of Duty: Mobile Season 8: Battle Royale 2.0 Update
One of the biggest changes in the Call of Duty: Mobile Season 8 update can be seen in the game's Battle Royale mode. The mode sees the addition of a new map for the first time since its release. launch. The new map is called Blackout and it is the original map from Call of Duty: Black Ops 4.
Along with the new map, Activision also overhauled the health system in Battle Royale mode. Instead of looting health items, players will not regenerate health over time. Now players will find armor scattered around the map that provides additional health points. The developers note that the armor will be available in three varieties. This includes Armor Repair, Advanced Armor Repair, and Kinetic Armor Overcharger. Each providing more armor than the last.
The developers also note that players will experience new and improved visuals in Battle Royale mode as well as a new weapon looting system. Now players will no longer discover weapons of different rarity levels. Instead, they will now find basic weapons with no attachments. They will then need to upgrade those weapons with attachments of different rarity levels.
Activision has also added a new single player experience in Call of Duty: Mobile. Players will take on the role of a captured soldier who was rescued by Captain Price. Single-player mode will help extend the already impressive lore of the game.
Finally, the Call of Duty: Mobile Season 8 update will also see some revamps to the Battle Royale base classes. The developers also note that the vehicle's handling and user interface have been improved.
Call of Duty: Mobile Season 8 Update: New Weapons and Scorestreak
As always, the new update also brings new additions. This includes a new weapon called the R9-0 Shotgun. The weapon is capable of firing two quick and powerful shotgun shots. However, it will need to be reloaded after that. Like all shotguns it is used up close, the weapon will be available for free once you reach level 21 in the Free Battle Pass.
The second new weapon is the M13, an assault rifle with a very high rate of fire. The new weapon will be available later in the season via a seasonal challenge called Deadly Weaponry.
Finally, there is a new Scorestreak called Lightning Strike. This allows players to reach three manually selected areas on the map. While the Scorestreak can be useful in clearing a path for you and your teammates, the last radius is relatively smaller compared to similar Scorestreaks. It can be unlocked by reaching level 14 of the Free Battle Pass.
Call of Duty: Mobile Season 8 Update: 2nd Anniversary Celebrations
Activison has a lot in store for gamers as part of its 2nd anniversary celebrations. The first is called the Counterattack themed event which features NPCs at the Blackout map. Players will have to search and recruit characters scattered all over the map. In order to recruit characters, players will need to complete their missions. The recruited characters can then be sent on missions.
The second event is the Birthday Cake event. As part of the event, 2nd Anniversary Balloons will be scattered across multiplayer and Battle Royale maps. Players can pop them to earn resources, letters from the development team, and pieces of cake. Bb = players must build the cake to earn in-game rewards.
The final 2nd Anniversary event sees players try to complete the new puzzle event. Players will earn tokens for in-game activities, which can then be exchanged for puzzle pieces and earn in-game rewards.
Also Read: Short Strategy Guide for New Suldal Harbor Map in Call Of Duty: Mobile
Key words:
call of Duty
mobile call of duty
call of duty mobile season 8
call of duty mobile season 8 update
birthday mobile call of duty